STEAMing into Ringwood Public Library
Science. Technology. Engineering. Arts. Mathematics.
Click here for Ringwood Library's STEAM Newsletters
Click
here
for a list of other educational online resources, including ebooks, videos, games, and more.
Click here for links to Virtual Tours and Live Web Cams.
Click
here
for a page dedicated to Coronavirus.
Email
caldwell@ringwoodlibrary.org
with comments, questions, or suggestions for our STEAM page.
---
Simple STEM Videos
Video #3: Raisins in Carbonated Water
*Go to our
YouTube Channel
to see all of our Simple STEM videos.*
Raisins normally sink in water. When placed in carbonated water, a curious thing happens... they float... and sink. Why does this happen? You can try it at home with your own bottle of carbonated water or soda. Experiment with the number of raisins, putting the lid on and taking it off, or using fresh raisins and raisins that have been sitting in water for several hours. For something more fun to look at, add food coloring! If you don't have a carbonated drink at home, just watch the video!
When you're done thinking about what's happening, get the answers here.
---
April
With the 50th anniversary of Earth Day this year, you can celebrate by participating in Citizen Science projects, which are experiments using crowd-sourced data. Most projects are done online and/or outdoors. Explore some projects here:
https://scistarter.org/

Find more suggestions here.
---
Make a Popup of VanGogh's Bedroom with our Art Intern!
Find the templates here:
Template 1
Template 2

Instructions:
1) Fold a piece of paper in half
2) Color each half; top side is the wall, bottom is the floor
3) Color the piece on the templates
4) Carefully cut all the pieces out (watch for folds that will be used to glue down, do not cut)
5) Fold all the folds down (only on some pieces)
6) Place the pieces on the wall of the paper to see how they will fit; order of the pieces from left to right: back of table, back of chair, window above chair, back of bed, picture above bed
7) Glue down - the back of the bed, picture, window, back of the chair and back of the table
8) Here's where it gets a little tricky, First, glue the bed (red part) to the front of the bed
9) Then, glue the bed (with the front part attached) to the back of the bed (hold of glueing it down to the floor)
10) Third, glue the chair fold onto the back of the chair that is already glued to the wall
11) Glue the fold of the top of the table, to the back of the table that is already glued to the wall
12) Fold the paper to see how it all stands up
13) Last but not least, glue the fold of the bed down to the floor, and you are all done!​
---
Did you miss Space Camp last summer?
Try it for Spring Break!
If you didn't make it to Space Camp last summer, you can try it at home! We're providing you with a modified version of the curriculum we used for the camp. These lessons and activities are taken from a variety of online sources and require as much or as little of your academic effort as you wish to use!
Find the curriculum here.


---
Imagineering
You can create a whole new world!
Ever wonder how the rides in Disney are developed?
It takes many different creative people to make Disney's rides come alive. To create the whole worlds that these rides are based on, it requires the work of mechanical engineers, costume designers, sculptors, architects, artists, mechanics, robotic engineers and so many more!
It takes a lot of trial and error t
o get characters to move realistically and scenery to be accurate
. The Engineering Design Process in is used daily at Disney!
You can learn all about how it's done and even create your own world at Disney's Imagineering-in-a-box.
---
Satellite Imagery
Watch how satellite imagery can help scientists track and protect elephants in Africa. Excerpts taken from the PBS series Life from Above.
https://nj.pbslearningmedia.org/resource/satellite-imagery-biodiversity-video-gallery/life-from-above/


---
Notre Dame Restoration
Click here to learn about how science is leading the restoration of the Notre Dame Cathedral in France. You can also watch a video about the physics of medievel architecture or play a dendrochronology (tree ring science) interactive game.
---
What's the big deal with plastics?
Take this interactive quiz from OpenLearn about plastics in our oceans.
Or check out this TedEd video about The Life Cycle of a Plastic Bottle.
---
Space Junk!
We're polluting outer space.
Since humankind's first foray into space, we have been polluting it. Most of what is floating in space is from rocket launches and satellites. Used rocket stages, debris from explosions, paint flakes, and tools lost during space walks are all objects that can be found beyond our atmosphere. Most of the particles are between 1 mm and 10 cm. But, at the high speeds they travel in space, they pose a collision threat to manned space craft. Scientists are working on ways to clean up space. Read more about it here:
https://www.abc.net.au/news/science/2016-12-06/space-junk-why-it-is-coming-back-to-bite-us/7884396
Watch a simulation of the debris orbiting Earth by the European Space Agency here:
---
Resources for learning how to code
Interested in learning how to program computers and robots?
Try these apps, websites and kits:
https://scratch.mit.edu/
https://code.org/
https://blockly.games/
https://www.freecodecamp.org/
https://codingbat.com
MIT app inventor
Thunkable app creator
Turtle Academy
https://www.letsstartcoding.com/:
Kits are required. We have the Code Speaker kit available for check-out at the library!
Grasshopper
: app available in Google Play and Apple App stores.
Hopscotch
: app available in the Apple App store.
Tynker
: app available in the Apple App store.
---
3D printing is here!
Try a new skill today!
Try free lessons in 3D design on tinkercad.com.

(You'll need to create an account. If you have a Google account, you can use that. You must be 13 years or older.)
Check out some
hints
for designing and printing here.
Or look for free designs on thingiverse.com.
---
Recommended eBooks for DIY Science at Home
How it Works Book of Science Experiments on RB Digital
Why is Milk White? on Hoopla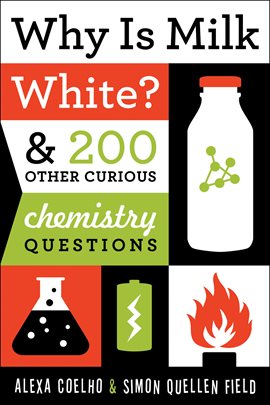 ---